Rev. Danielle L. Bridgeforth, J.D., M.Div.
Founder & Minister, Joy4Life Ministries, LLC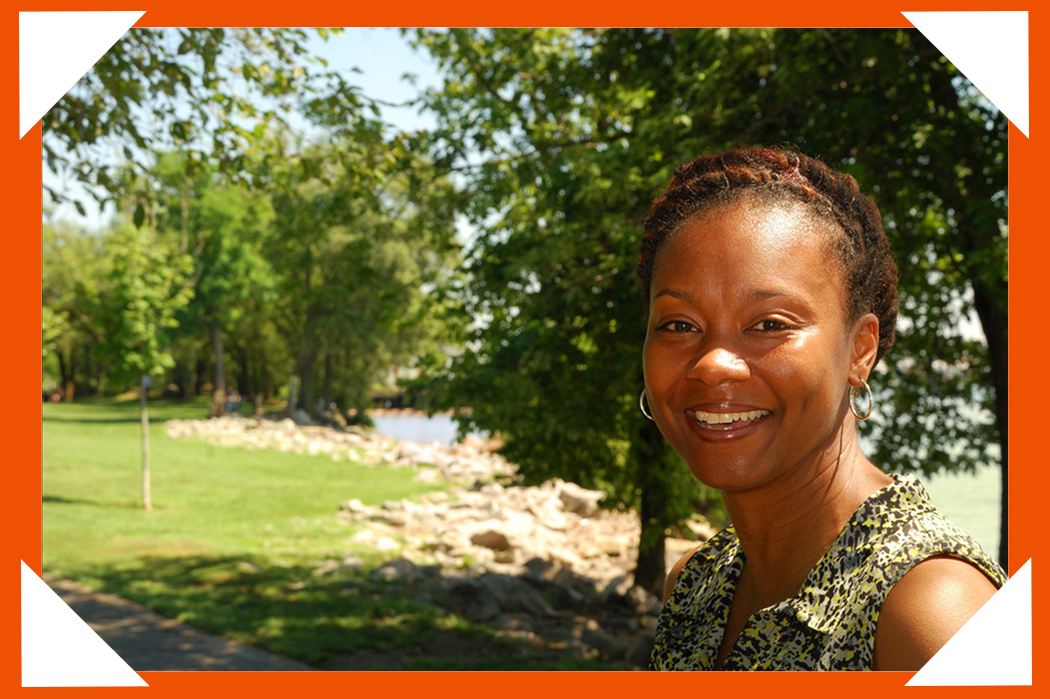 Joy4Life Ministries
Fun Facts about Rev. Bridgeforth
Hobbies: Basketball (Go Lakers!); reading, writing, connecting with family & friends
Favorite Musical Artists: CeCe Winans, Stevie Wonder, Selah and Patsy Cline
Favorite Actors: Denzel Washington, Julia Roberts and Meryl Streep
Favorite Theologians: Henri Nouwen & Howard Thurman
Favorite Scripture: "My grace is sufficient for you, for My strength is made perfect in weakness." (II Corinthians 12:9) & Psalm 103
People I'd like to Meet: Michelle Obama, Magic Johnson and Betty White
Life Mottos: Soli Deo Gloria (Only to God be Glory) & Travel light
Danielle L. Bridgeforth is an ordained preacher and teacher of the gospel, a friend of God and His children, and the founder of Joy4Life Ministries.  Established in 2013, Joy4Life Ministries empowers believers to live the abundant life Jesus spoke of when He declared "I have come that they may have life, and have it to the full." (John 10:10 NIV)  Reverend Bridgeforth has learned to enjoy her journey one season at a time, and uses her ministry and her life example to encourage others to do the same.
A lawyer by trade and a minister by calling, Reverend Bridgeforth counts herself blessed to have once lived her dream and to presently walk in her destiny.  After graduating from the Howard University School of Law, she realized her childhood goal of practicing law.  However, just as her legal dream was becoming a reality, she felt God calling her to a different destiny: ministry.
In 2007, Reverend Bridgeforth accepted God's call and was licensed to preach.  A year later, she began serving full-time on the administrative and ministerial staff of Shiloh Baptist Church in Alexandria, Virginia.  As Assistant to the Senior Pastor Reverend Doctor Lee A. Earl, she put the writing, reading, speaking and counseling skills she honed as a lawyer, to work for the body of Christ.  Reverend Bridgeforth credits Reverend Earl with encouraging her to dream, convincing her that she had a voice that needed to be heard, and nurturing her gifts by giving her numerous opportunities to preach, teach, and perform Pastoral care.  She worked under his leadership until his retirement in 2012.
While Reverend Bridgeforth has several mentors in ministry, she is eternally grateful to her mother, who introduced her to God and modeled the type of endurance Reverend Bridgeforth would need in her own faith walk.  "My mother is the strongest person I know," she says.  "She showed me that strength is not always keeping it together and having all the answers, but strength is pushing and figuring it out; strength is persevering."
Fittingly born on Valentine's Day, Reverend Bridgeforth is a champion of love who has been gifted to connect with people.  "My life has been about embracing the love of God so that I can truly love myself and be able to give that love to others," she says.  "When you know how much Jesus Christ loves you, you want everyone else to feel that love as well."
While comprehending the depth of God's love is the main aspect of the healthy living which Joy4Life Ministries promotes, it also advocates pursuing your passion.  Reverend Bridgeforth has discovered her passion for teaching and preaching, and knows first-hand what it means to have your steps ordered by the Lord.  She is a living example that if we walk in accordance with what God has ordained for us to do; we are guaranteed satisfaction, fulfillment, and wholeness.
As Joy4Life Ministries grows, Reverend Bridgeforth hopes to address some important community issues as well.  Specifically, she plans to initiate conversations on mental health, which carries a stigma in African-American communities.  She is also an education enthusiast, wanting everyone to have equal access to that which has been a source of liberation for her.
Reverend Bridgeforth graduated magna cum laude from Virginia Union University's Samuel DeWitt Proctor School of Theology with a Master of Divinity and cum laude from the Howard University School of Law with a Juris Doctorate.  She obtained her undergraduate degree from James Madison University.  She is also a member of the NAACP and Alpha Kappa Alpha Sorority, Incorporated.
Despite her many accomplishments and titles, Reverend Bridgeforth does not let them define her.  She learned early in her law career to simply be herself, and carried that lesson with her into ministry.  As she informs others of God's perspective for living, and also considers her own future, she is not concerned with positions or accolades.
Knowing God's track record for shaping destinies, and experiencing how sweet it is to trust in Jesus, Reverend Bridgeforth's focus remains on the Lord's plans.  "The only thing I want to do with my life," she says, "is be in the will of God."