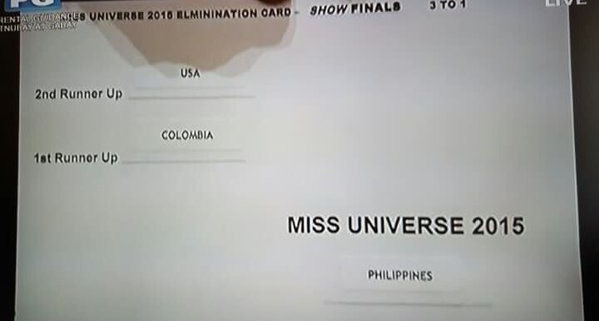 "In everything, therefore, treat people the same way you want them to treat you, for this is the Law and the Prophets" Matthew 7:12 (NASB)
Alexander Pope once wrote, "To err is human; to forgive, divine" Over the centuries his statement has been interpreted to mean that when we make mistakes we are only doing what humans do; but when we forgive we are displaying the behavior of God. Both phrases in this statement have taken on new meaning in the day and time in which we live. For now, thanks to the media, camera phones, the internet, Face Book and Twitter, a mistake is no longer just a moment in time; it can be replayed (and retweeted) in perpetuity. Thus, it is much more difficult to tap into our God-likeness when we rehearse the pains, failures, shortcomings and missteps, of ourselves and others, much more than we study and review what it means to be God-like, or even Christ-like in the 21st Century. We can't get to the being divine part because we keep getting tripped up on the fact that everyone is so human.
By now most have seen or heard about the blunder that television personality Steve Harvey made on live television as he hosted the 2015 Miss Universe Pageant. For those who have not, the quick story is he mistakenly announced that Miss Colombia had won the crown, when in fact she was the 1st Runner-up. The true winner was Miss Philippines. Of course, this caused great angst, embarrassment and confusion for the three people primarily involved. Those who were watching experienced mainly shock, awe and disbelief. Laughter was also in there.
It would have been a horrible mistake, if only the participants and judges were present, but add the studio audience and those watching live on television and it was nothing short of a frenzy. That is until the one who made the mistake spoke up, "took control" and helped us to all learn some valuable lessons about how to handle erring and being human. I'm sure that the video will be replayed over and over again until the next human reveals themselves to be full of humanity, and many will share their opinion about what happened. More than simply reliving it again and again, however, there are a few life lessons that each of us can take away from three people's very public and very awkward moment. Whenever life and humanity happen, keep these nuggets in mind:
A) It's good to win and lose with grace – graciousness, dignity, humility and decorum are almost lost arts in our, say-and-do-whatever-you-want-and-feel-society, but in my humble opinion being gracious will never go out of style. Whether you win or lose. Whether you are the one currently in the spotlight because of a mistake or simply hovering in the background, remember that God's grace is sufficient for you (II Corinthians 12:9) and if you can pause, pull it together and breathe, God will find a way to use you as a conduit of that ample supply of grace. We can give that which we have so freely received even in our most difficult moments.
B) Sometimes it's just not your turn – another thing that we tend to do as humans, is to want what we want, NOW. The ideas of waiting, preparing, allowing the process to unfold and walking by faith and not by sight, all sound good, but…. When it comes to winning the pageants of our lives, we always want it to be our turn. The truth is, sometimes we're going to fall short. This won't necessarily be because we aren't worthy or deserving of a win, but simply because it's not our turn yet. Nevertheless, we can learn that second place is really quite an achievement in most arenas. We can come to appreciate our setbacks as opportunities to try again and get better. We can see the beauty of the journey when we're not intoxicated with the destination in life.
C) Your moment will come – the beautiful thing about faith, prayer, hard work and determination is that they really do pay off. The Bible tells us in Romans 5:3-5:
"We can rejoice, too, when we run into problems and trials, for we know that they help us develop endurance. And endurance develops strength of character, and character strengthens our confident hope of salvation. And this hope will not lead to disappointment. For we know how dearly God loves us, because he has given us the Holy Spirit to fill our hearts with his love." (NLT)
Winning and losing, dealing with embarrassment, pain and hardships in life allow us to develop strength, character, faith and hope. Hope anchored not in us, and in the fact that we always perform perfectly. But more importantly, hope that is rooted in the love of Christ; which is a constant whether our behavior is stellar or somewhat lacking. Keep pressing and keep praying. Your time will come. But, remember who you are in your biggest moment, is determined by how you handle your toughest moments.
D) The crowd is fickle – never listen more intensely to the crowd than you do to your own heart. The crowd is fickle. They will be with you in one moment and against you in the very next moment. Nevertheless, we have to be at peace with who we are and keep that picture of who we want to be in the forefront of our mind. Otherwise, even the opinions of those who truly do support and love us will mean very little. Our sense of security, self worth and identity should be in the God who created us and the Savior who came to Earth to show us how to live. Christ lived through betrayal, misunderstandings, presumed failure, and isolation. Jesus died to secure our eternal relationship with God; Jesus yet lives to transform us and empower us to walk out a godly lifestyle each day. Trust Christ; don't trust the crowd.
E) The show will end – what I appreciated most about how Steve Harvey handled his error, is that he took responsibility for it, rectified the situation to the best of his ability and then he walked off stage. It was subtle but profound. His job was done. It was really going to be okay. Sometimes we delay our own healing and enable our haters and detractors because we refuse to own our mistakes, apologize and move on. In any given moment, we can only do the best that we can. When we realize that our best wasn't good enough, because we were confused, immature, had the wrong motives or were simply ill-equipped to handle things better in that moment; we cannot go back. We must move forward. Great power and strength come from acknowledging our faults and realizing that we'll live another day. "Life goes on and so do we…" This too shall pass. Don't get too consumed by the past or lost in the future; live each moment to the best of your ability.
When you stumble, remember that you're only being human. Then, thank God for Jesus Christ who didn't even let His humanity keep Him from being all God called Him to be. Because He lives you too can face your every tomorrow, without fear or shame. Grace and hope await you. Let's go!
http://www.joy4lifeministries.org/wp-content/uploads/2015/12/Miss-Universe-2015-Results.jpg
337
599
Joy4Life Ministries
http://www.joy4lifeministries.org/wp-content/uploads/2013/04/Joy4LifeTextLogocropped.png
Joy4Life Ministries
2015-12-21 08:50:21
2015-12-21 09:01:33
"And the Winner is…Ooops!: Wisdom, Grace and Human Error"