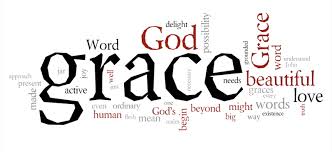 "With the aged [you say] is wisdom, and with length of days comes understanding. But [only] with [God] are [perfect] wisdom and might; He [alone] has [true] counsel and understanding." Job 12:12-13 (AMP)
"I was young and now I am old(ER), yet I have never seen the righteous forsaken or their children begging bread." Psalm 37:25
This is Forty…One
At the start of last year, I declared myself to be;
Forty, faith-filled and free.
The words were true and I must say,
I was required to live them out each and every day.
Now the journey begins again, and it's a fact,
That my joy and faith are still very much intact.
There's still more to learn than I could ever know,
Yet I'm bound and determined to continue to grow.
Humanity never ceases to amaze me it's true,
The longer I live, I still don't know what y'all might say or do!
I try to take it all with a smile and keep in stride,
And, I say without shame that so far, it's been a hell of a ride!
I've had triumph and tragedy and everything in-between,
Nevertheless, I'm humbled and grateful for all that I've seen.
I've traveled near and far even been to distant lands,
I've prayed and preached in places both modest and grand.
I've learned that people most often to the best they can do,
I can say the same thing about myself (or at least I try to).
Perfect I'm not; as I've learned time and again,
So, grace and mercy, wisdom and humility are amongst my dearest friends.
While we're on the subject, I might as well proclaim,
That Jesus, sweet Jesus, is my only claim to fame.
You see, whether you have an up-close or bird's eye view,
I want you to see my God in all I write, say and do.
I'm living to please my Savior for sure,
And, yes, I like being liked and don't mind being adored.
But, all along my journey and even when this life is done,
I'm listening for the applause and blessing of only One.
So, I'm ready for the certainty and uncertainty of a new year!
I'll try and fail, win, lose, laugh and surely I'll shed a tear.
I'll be bold and courageous, kind, funny, witty; at least that's the plan,
I'll say no when I want to and yes when I can.
My heart is open and so is my mind,
With that combination who knows just what I'll find.
You will find me – living life with no regrets,
I'll listen more than I speak and do my best not to fret.
I will dream; yes I'll fight, climb and pray.
I'll do my part to make our world better each day.
I want to know what the end's gon' be, so I'll continue to run;
And, THIS, my friends, is forty-one.
"Better is the end of a thing than its beginning; the patient in spirit are better than the proud in spirit." Ecclesiastes 7:8 (NRSV)
http://www.joy4lifeministries.org/wp-content/uploads/2016/02/Grace-Pic.jpg
152
332
Joy4Life Ministries
http://www.joy4lifeministries.org/wp-content/uploads/2013/04/Joy4LifeTextLogocropped.png
Joy4Life Ministries
2016-02-14 10:56:19
2016-02-14 10:56:19
This is Forty....One